Welcome to My Little Angels Spirit Page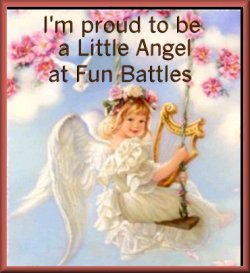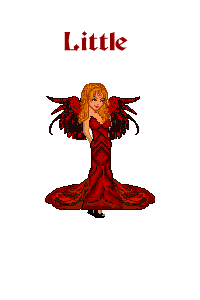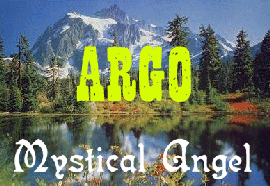 Here is a cheer I borrowed
When you're feeling down
and think things are rough
Don't you fret
It ain't that tough
Just call the Little Angels
And we'll be right here
helping spread good thoughts
and great big cheers!
by Little Angel Kathy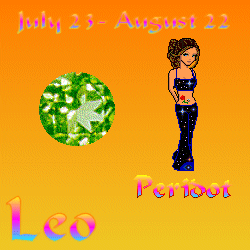 .
the Little Angels of Fun Battles is a great place to be
The people are great! & filled with loads of spirit & they all have a great sense of humor.
Our Leader Deborah is wonderful the Little Angels would surely not be where they are today if it wasn't for her
Our Assistant Leader Mythyc Knight is a great kid, very smart, very funny & loaded with spirit! Him & Deborah work great together
Our job is to cheer our members up, welcome them to Fun Battles, shout for them when they win, encourage them when they lose, spoil the site of the week winners & spread laughter throughout Fun Battles.
Please visit the Little Angels at http://funbattles.com/littleangels